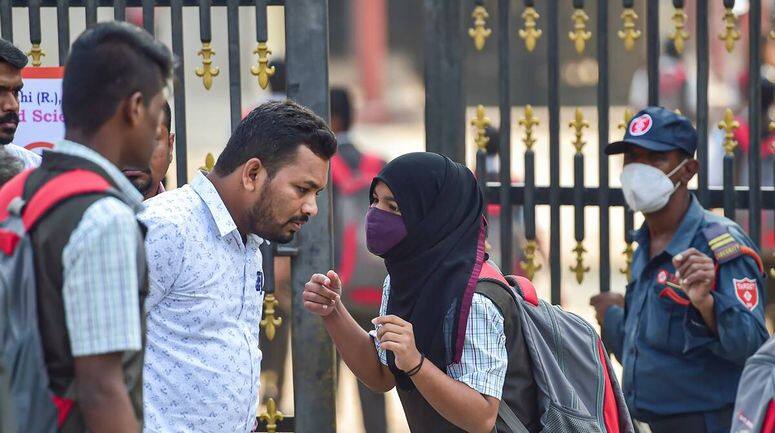 Officials of the Education Department of the South Delhi Municipal Corporation (SDMC) said on Saturday that no order has been issued to bar students from wearing 'religious dress' in schools. Earlier, the education committee of SDMC had asked the officials of its education department to ensure that no student wearing 'religious dress' comes to SDMC schools.
Nitika Sharma, chairman of the Education Committee of South Delhi Municipal Corporation, wrote a letter to the Director of Education of SDMC in this regard. An SDMC official, on condition of anonymity, told news agency PTI that no such order had been issued. He said that the instructions in the chairman's letter were not the personal views of the education department.
"We have not issued any order regarding not allowing students to wear religious attire in schools. We have not yet received any letter from the chairman of the education committee about not allowing students in religious attire," the official said. Is."
In the letter, Nitika Sharma had asked the Director of Education to instruct all the zonal officers to ensure that the students of SDMC primary schools do not come wearing 'religious dress' and they are allowed to enter the school only in the prescribed dress code. To be given
The SDMC's decision came days after a parent in north-east Delhi's Tukhmirpur area alleged that a government school teacher had asked her daughter to remove the 'scarf' tied on her head. Sharma argued that attending the class wearing 'religious attire' would create a sense of 'disparity' among the students.
The letter claimed that such a dress has been prescribed for the students in which they look beautiful. It said that the SDMC keeps changing the color of the dress as and when required, so that there is no inferiority complex between rich and poor children.
However, he clarified that students can wear 'religious dress' during fancy dress competitions or festivals in schools. Let us inform that SDMC runs about 568 schools up to class V. About 2.5 lakh students study in these schools.