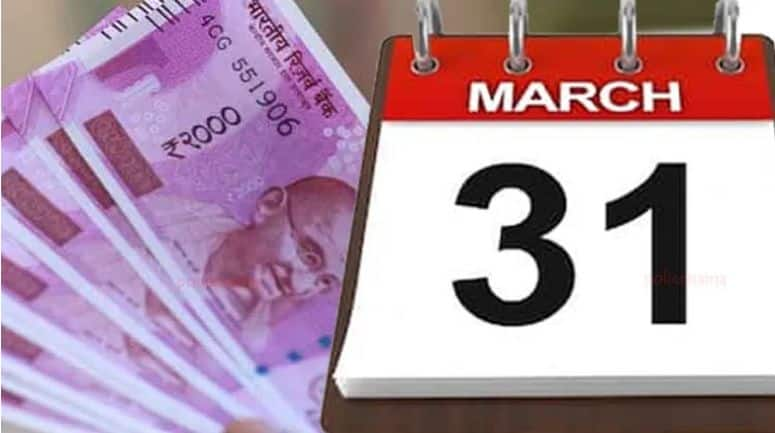 Financial Year 2021-22: In the next 10 days, complete these eight tasks related to money so that you do not have any further problems. File the name of the nominee so that the dement account is not closed. Link PAN with Aadhaar before March 31, so that a fine of Rs 10,000 may have to be paid. To take advantage of tax exemption, you have to invest in the next 10 days. The new financial year will start from 1st April 2022. Here we are telling you about 8 such tasks which you have to complete by 31st March.
The last date for linking Aadhaar and PAN number is 31 March 2022. If you have not done so yet, then link Aadhar and PAN card before 31st March. Otherwise, your PAN card will not be active and you will not be able to do any financial work.
To get income tax exemption for the financial year 2021-2022, you have to invest by 31st March 2022. That means investing on tax saving options.
Under section 208 of Income Tax, taxpayers having tax liability of more than Rs 10,000 can pay advance tax. He can pay it in 4 installments. The last installment can be paid by March 15.
If you have not yet filed Income Tax Return (ITR) for the assessment year 2021-22, then this work can be done till March 31. Also, Revised ITR can also be filed till this date.
Earlier the last date for updating bank account KYC was 31 March 2021 but due to Corona this date was extended. The last date for updating KYC by RBI has been March 31, 2022. Get KYC done for bank account i.e. savings account by 31st March.
KYC of 6 PM Kisan Account
If you have got KYC done under PM Kisan Samman Nidhi Yojana till now. So that, you can get the 11th installment without any hassle. Get this work done before 31st March.
7 Add Nominee to Demat Account
If you buy and sell shares in the stock market. While buying and selling, add the name of the nominee in the demat account. If you do not want to make someone a nominee, then fill out the opt out nomination form. Otherwise your demat account will not be active after 31st March 2022.
8 Link Mutual Funds with Aadhaar
It is now mandatory to link mutual funds with the Aadhar number of the investors. Asset Management Companies (AMCs) will have to update the Aadhaar numbers of people and link all mutual funds with Aadhaar. This work has to be done by 31st March.