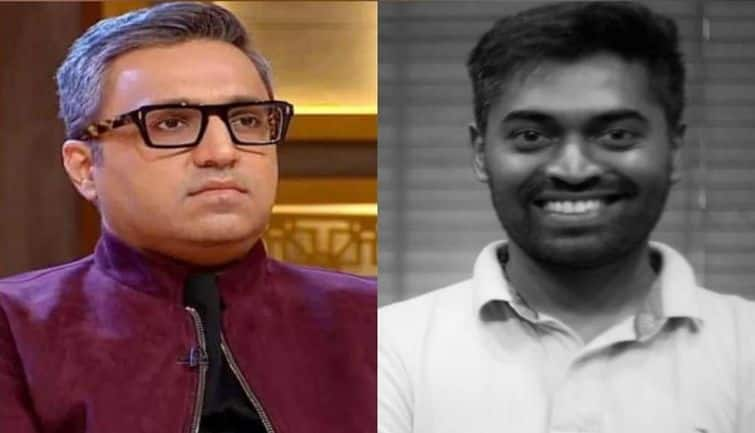 Another controversy seems to be emerging in the fintech firm BharatPe. However, this time in the center of the controversy is not Ashneer Grover, but the company's original founder Bhavik Koladiya is seen. According to a report in Economic Times, Koldia started BharatPe company. However, after being found guilty in a credit card fraud case in the US, it is said that he divided his stake among the remaining two cofounders of the company – Ashneer Grover and Shashwat Nakrani.
The report quoted sources as saying that now some controversies have started showing signs of emerging about Bhavik Koldiya's stake. A source said that Ashneer Grover and Bhavik Koldiya's relationship has turned sour in the recent controversy. In such a situation, it has become a very complicated situation as to how to transfer the stake of Koladia back to them now.
BharatPe had announced the removal of Ashneer Grover from the company a few days ago after a months-long controversy. BharatPe had accused Ashneer and his family of misusing the company's funds, removing him from all the posts of the company and also stripped him of the status of being called the founder.
A source was quoted as saying in the report, "Before Sequoia Capital invested in the company, the stake in Coldia was divided among the remaining two founders of the company, so that they could be removed from the ownership table. An email in this regard was received. There's also a conversation." The source said that it is also possible that there was an agreement between the two in this matter.
BharatPe was led by Ashneer Grover in all major funding-rounds. The company was valued at $2.8 billion in the last funding round in 2021. Grover became the managing director of BharatPe last year. However, at the same time he continued to lead BharatPe in the funding-round.
Meanwhile, Koldia is also consulting his lawyers in the matter, the report said. A recently leaked audio call reveals that the relationship between Ashneer Grover and Bhavik has turned sour.
A source said, "Given the way things have unfolded in the company in the last one or two weeks, it can be said that there is going to be more controversy regarding Colladia's stake in the company and the previous agreement. Ashneer has close to There is 8-9 per cent stake, out of which 4 per cent will be held by Koladia. Koladia and Nakrani also have a similar agreement."
Sources close to Grover said that given the manner in which he has been unnecessarily removed from the company, it can be said that he is not going to give up his stake in the company easily. The report said that all the sources said that at present there is no clear information about Koldiya's stake in the company.