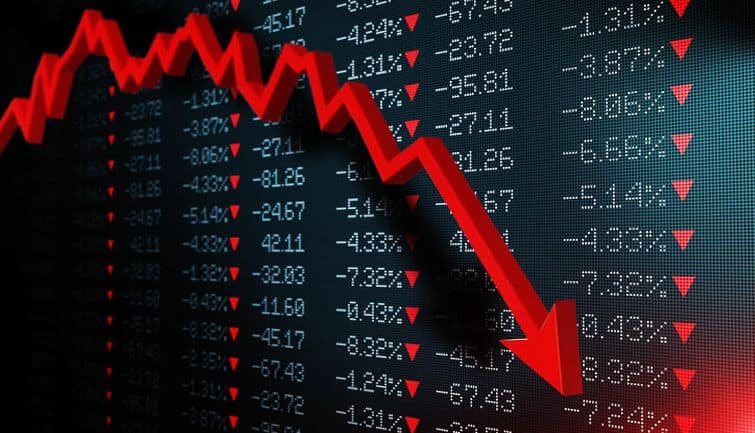 The stock market declined due to negative global cues ahead of the Federal Open Market Committee (FOMC) meeting. After five days of gains, the Sensex closed down 1.26% and Nifty 1.23% today. According to Mint, Siddharth Khemka, Head of Retail Research, Motilal Oswal Financial Services, said, "Market sentiments are weak due to sanctions on Russia, rising cases of coronavirus infection in China and the US Fed Reserve raising interest rates."
What's up with the Asian market?
Talking about the Asian markets, China's index is under maximum pressure. This has also affected the rest of the Asian market. The Nikkei Taiwan Jakarta Composite, Hang Seng and Shanghai Composite fell between 01.5% to 5.72%.
Markets across the world remained weak ahead of the US Fed Reserve meeting. Vinod Nair, Head of Research, Geojit Financial Services, said, "There is a possibility of the US Fed Reserve increasing interest, due to which there is a sell-off in the markets across the world." However, Nair believes that the sanctions imposed on Russia have also affected the markets around the world.
Huge fall in Chinese markets
There has been a big fall in the Chinese stock market. Deepak Jasani of HDFC Securities said, "The fall in Chinese tech stocks has led to billions of dollars of sell-offs from Alibaba Group Holding and Tencent Holdings shares in Hong Kong."
Jasani said, "JP Morgan downgraded 28 stocks including Alibaba, Tencent and Meituan, due to which the stock has declined. Due to geopolitical tensions, the market will fall in the next 6 to 12 months."
Crude and commodity prices have declined. However, the decline in the Indian stock market has not been much. Crude reached $130 a barrel last week. However, on Tuesday, the price of crude fell to $ 103.80 per barrel.