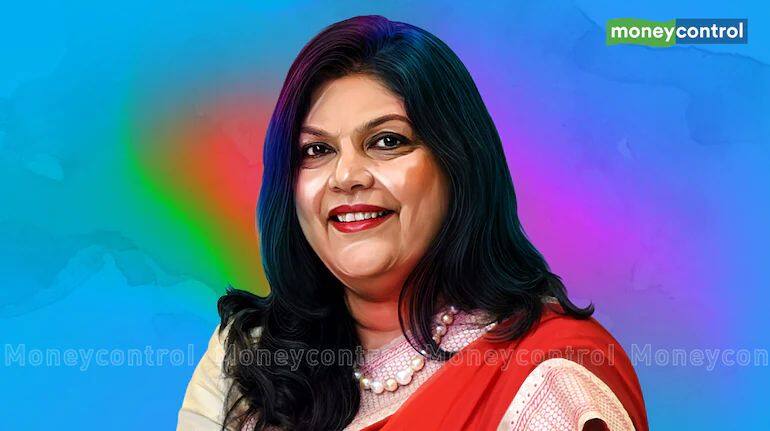 Falguni Nayar's company Nykaa has made it to the list of the world's 100 most influential companies released by Time magazine. "Nykaa was started by entrepreneur Falguni Nair for nearly 10 years with the intention of inspiring Indian women. Today, Nykaa is one of India's largest cosmetics and lifestyle brands," Time said.
Time further said, "About 10 million people buy its products. In November it raised $700 million through an IPO at a valuation of $13 billion and with this CEO Falguni Nair is India's richest self-made businesswoman. had become."
Time further said, "Its profit declined 23 per cent in the first nine months of the current financial year due to rapid expansion and marketing spending, but its revenue grew 65 per cent during this period to $37.6 million."
Names also included in the world's top-10 self-made women
This achievement in the account of Falguni Nair comes at a time when she has made a place in the list of top-10 richest self-made women in the world just a day ago. According to the report of Hurun Research Institute, Falguni Nair's net worth is $ 7.6 billion and she is the newest person to be included in the list of billionaire women of the world.
Nykaa's shares closed at Rs 1,695.00, up 4.34 per cent on the NSE on Wednesday. Shares of Nykaa have gained nearly 20 per cent in the last one month. However, the stock is still trading nearly 30 per cent below its all-time high of Rs 2,573.