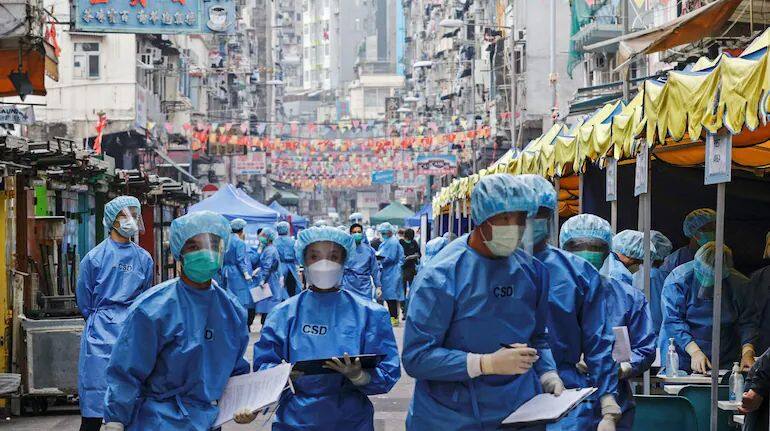 The city of Shanghai in China has been in the grip of the Corona epidemic for weeks. According to official figures, more than 4 lakh people have been infected with the corona virus in Shanghai, but only 17 of these people have died so far. Through these figures, China is trying to tell the world how its efforts have been traveling in saving people's lives during the pandemic. However, are these figures from China completely correct?
If experts are to be believed, these figures from China do not show the complete picture of the corona virus outbreak. In fact, China takes more strictness than any country in the world in registering deaths related to Corona. If a person already has a disease and he becomes corona infected, then the Chinese government records his death during treatment in the account of other diseases and not corona.
Shanghai is one of the largest cities in China and is also known as the economic capital of China. A very strict lockdown has been in force in Shanghai for almost three weeks. Due to this, the availability of medicine and treatment for other diseases has been limited there.
Recently, a nurse in Shanghai died of an asthma attack as she was denied treatment as part of the coronavirus control measures. A 90-year-old man died due to complications related to sugar as he was returned by the hospital due to overcrowding of corona patients.
Tracy Tang, the 32-year-old granddaughter of the elderly man, said: "If he had received timely treatment then, he would have been alive today." It is becoming difficult for the residents of the city and also the front line workers to bear the lockdown. A hospital employee recently started bleeding internally and died after working in the hospital for a long time.
It may never be known how many such stories there are in China. China does not release information on additional deaths, which are defined as the total number of deaths from the pandemic. In this, both the corona and its related deaths are mentioned. Experts say that these figures show more accurately the damage caused during the epidemic.