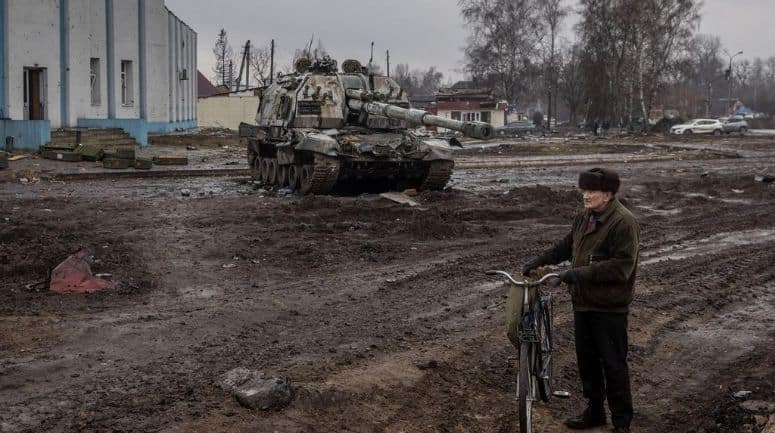 Russia has revealed that the purpose of its invasion of Ukraine is to "completely occupy" Southern Ukraine as well as the Eastern Donbas region. This announcement has been made by a top Russian military official. This is the first time Russia has stated its true motive for the war on Ukraine. Russia also acknowledged that it wants to build a land corridor connecting Russia with Crimea through this region of Ukraine. Crimea was annexed by Russia in 2014.
According to the Russian state news agency TASS, the acting commander of Russia's Central Military District, Major General Rustam Minekaev, said, "Since the start of the second phase of the special operation, which began two days ago, the work of the Russian military has been on one Donbass and southern Ukraine. Complete control has to be established. It will give a land corridor to Crimea."
According to TASS, Minaev was speaking at the annual general meeting of the Union of Defense Industry Enterprises of the Sverdlovsk Region. He said the purpose of the occupation was to create a land corridor between Ukraine's eastern Donbass region and Crimea.
He said control of Ukraine's south would give Russian forces access to Transnistria, a separatist statelet in Moldova, where a contingent of Russian forces has been stationed since the early 1990s.
The Russian military currently has only partial control of southern Ukraine. The Ukrainian government is still in control of the major cities of Mykolaiv and Odessa, and some Ukrainian forces.
Russia intensified attacks on the entire frontline in the east
Russia withdrew its forces in northern Ukraine after failing to capture Kyiv in recent weeks. Russian military officials claimed that their strategic goal was to capture the eastern Donbass region.
On the other hand, the General Staff of Ukraine said that the Russian army has intensified attacks on the entire frontline in the east. Now trying to attack in Kharkiv region north of Donbass.
In the city of Kharkiv, Russian shelling targeted the Main Market in Barbashovo. Ambulance services said there were several casualties in the attack, but no details were available so far. A marriage hall and a residential building were also damaged in the attack.