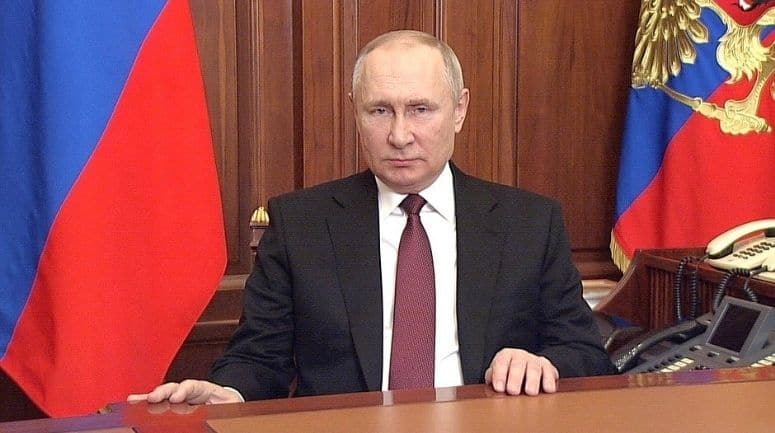 Russia Ukraine War: US National Intelligence Director Avril Haines said on Tuesday that President Vladimir Putin ordered martial law in Russia to support his ambitions in Ukraine. can give.
"Putin's targets exceed Russian military capabilities. This means that in the next few months, we may see decisions or actions that no one expected," Haynes told a Senate hearing.
"The current trend raises the possibility that President Putin will take a more stern approach. This includes imposing martial law, re-managing industrial production, and taking tough military decisions to achieve his goals," he said.
Haines also said that there is a possibility that Putin may not order the use of nuclear weapons until Russia sees a threat to its existence.
Meanwhile, many speculations are also being made about the health of Vladimir Putin. Photos of Putin have surfaced during the Victory Day parade in Moscow's Red Square. Speculation has intensified about President Putin's health after these photos emerged, as he was seen coughing and covering his legs with blankets at the Victory Day celebrations.
Not only this, a video purportedly also shows Putin limping, which intensified the speculation about his health. According to several reports, President Putin was also speculated to have Parkinson's or cancer.
Putin will have cancer operation!
It was reported last month that the Kremlin leader might have cancer surgery. Quoting the Russian Telegram channel General SVR, The Independent reported that Putin's doctors have warned him that he will be unable to do any work for a "short time" because of the surgery.
In addition, another video surfaced on social media, which shows Vladimir Putin clutching a table tightly during a meeting with Russian Defense Minister Sergei Shoigu. It is shown in the video that 69-year-old Putin is seen to be out of breath. He held on to the corner of the table during the entire 12-minute meeting.