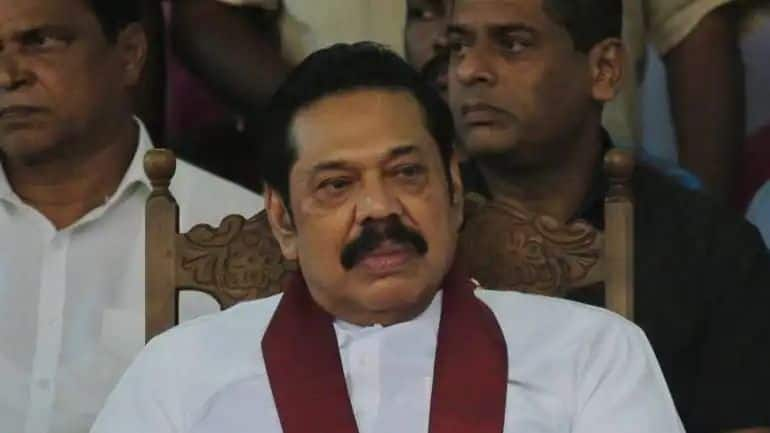 Violent clashes were witnessed between supporters and opponents of the government on Monday amid the economic crisis in Sri Lanka. A mob set fire to Prime Minister Mahinda Rajapaksa's house in Kurunagala town. The houses of several cabinet ministers have also been set ablaze so far. Earlier, Mahinda Rajapaksa resigned from the post of Prime Minister amid growing chaos in the country. He submitted his resignation to his brother and Sri Lankan President Gotabaya Rajapaksa.
What happened in Sri Lanka throughout the day, know here-
Sri Lankan Prime Minister Mahinda Rajapaksa resigned from his post on Monday. He has resigned at a time when violent clashes have started in place along with the economic crisis in the country. Hours after his resignation, the mob set his house on fire.
– A lawmaker from Sri Lanka's ruling party- Amarkirti Atukorala opened fire on people protesting against the government in the town of 'Nittambua', killing two people, including a 27-year-old man. Colombo police said that the angry mob later ran over the MP, panicking and taking his own life by shooting himself.
Police said that another ruling party MP is accused of firing at people protesting against the government in Viraketiya city, in which 2 people were killed and 5 were injured. The police have not yet released the name of the MP.
Sri Lanka Police confirmed that so far 5 people have lost their lives in the violence, while hundreds have been injured.
How did the violence erupt?
Supporters of Prime Minister Mahinda Rajapaksa attacked and thrashed people protesting peacefully. At least 174 people have been injured in this attack. After this violence has erupted all over the country. Angry protesters vented anger on Rajapaksa's supporters returning from the capital. They intercepted their vehicles and attacked them in several cities.
Angry mobs have attacked former minister Johnson Fernando's offices in Kurunegala and Colombo. There is also news of his bar being set on fire. Former minister Nimal Lanja's residence was also attacked while Mayor Saman Lal Fernando's residence was set ablaze.
For the time being, curfew has been imposed across Sri Lanka and the army has been deployed in the capital. However, the crowd is not coming under control.