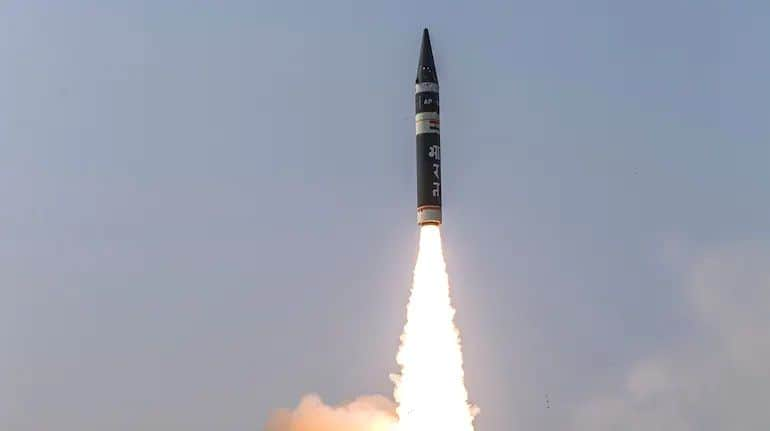 The Government of India on Monday successfully launched the Agni-4 missile. It is a medium-range ballistic missile, which can successfully hit targets up to a range of 4,000 km. It was successfully launched on Monday from APJ Abdul Kalam Island in Odisha. With this, another remarkable achievement has been added to India's military capabilities.
"The medium-range ballistic missile Agni-4 was successfully test fired from APJ Abdul Kalam Island, Odisha at around 7.30 pm on Monday," the ministry said.
The ministry said that the test proved all operational parameters as well as the reliability of the system. "The successful test reaffirms India's policy of having a 'reliable minimum resistance' capability," the statement said.
The weight of the missile is 17 thousand kg
Let us tell you that Agni-4 will give more strength to the Indian Army in future. The total weight of this ballistic missile is up to 17000 kg and its total length is 20 meters. Agni-IV is capable of carrying nuclear warheads and can fly at an altitude of up to 900 km.