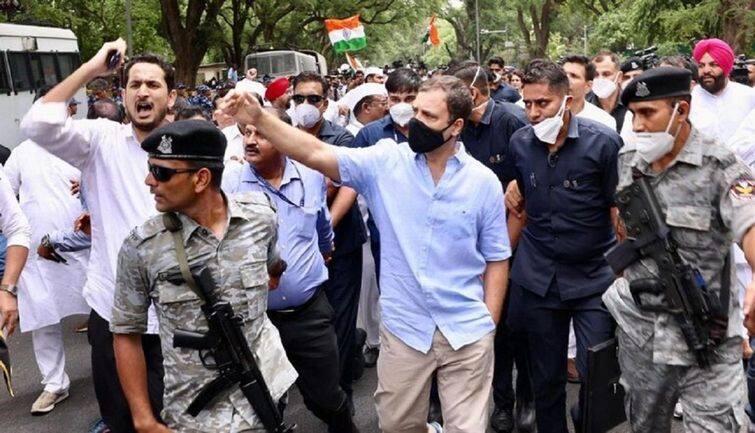 In the National Herald case, Congress leader Rahul Gandhi has been questioned by the Enforcement Directorate (ED) for more than 30 hours so far. Today he was questioned for about 8 hours. At the same time, ED has summoned Congress MP Rahul Gandhi for questioning for the fourth time on Friday. Officials said on Wednesday that the Congress MP sought exemption for Thursday, which was allowed.
The ED has questioned Rahul Gandhi about his "personal role" in decisions related to Associated Journals Limited (AJL) and its owned company, Young Indian.
News agency PTI quoted sources as saying that questions are being raised about properties worth around Rs 800 crore owned by AJL and also how a non-profit company "Young Indian" is getting its land and land. Carrying out commercial activities of letting out buildings.
Congress claims that there is no FIR registered in this case and not a 'scheduled offence' on the basis of which a case of Prevention of Money Laundering Act (PMLA) should be registered and Rahul Gandhi and Sonia Gandhi should be summoned.